Happy New Year 2021. As a valued client, I would like to share the news of this year's successes at the Thomas Decker Studio.
We continued to create incredible Still Photography Productions using innovative lighting technology to create impactful marketing campaigns and fundraising projects.
Thank you to all those involved as we work together to market in a very challenging time. The results of our efforts have been positive and we share in those successes together.
A new, exciting Multi-Media Production project became a huge success to end our year as we created a marketing campaign for Voxx Corporation for the Consumer Electronics Show (CES) coming up in January 2021. Please look for the Thomas Decker Studio's video for "EYELOCK" which has already been selected as a featured product by the CES staff, and our video will be featured during this virtual event.
Below are the latest innovations that we provide.
The new equipment and services include:
New 50MP, CMOS, Medium Format, Wifi Capable, Mirrorless Camera System for High Speed hand held image making.
For location, facilities, portraiture, architecture, interiors, food, and corporate events
4K Video for facilities, interviews, portraiture, interiors, food and corporate videos
Low-cool LED lighting for food, portraiture, interviews, and interiors
Low-cost product silhouetting for website and Amazon ready files
These services are in addition to our comprehensive services including:
100MP high resolution digital capture managed in a color profiled environment
High volume catalog photography management
High resolution digital capture for output
High resolution drone photography for commercial real estate
Award-winning executive portrait
360VR product spin interactive video
Data asset management and storage
2,000 sq ft facility able to handle all pre and post-production product storage/organization with garage entrance for larger items
And, a full service digital art department able to handle all of your retouching and photo composite needs
These new additions allow the Thomas Decker Studio to expand its range of types and styles of photography that it can offer in the new year. In addition to our technically superior capabilities that we have provided Long Island Businesses for over 25 years, we are committed to staying current with the latest technology to provide the best service to you and your business.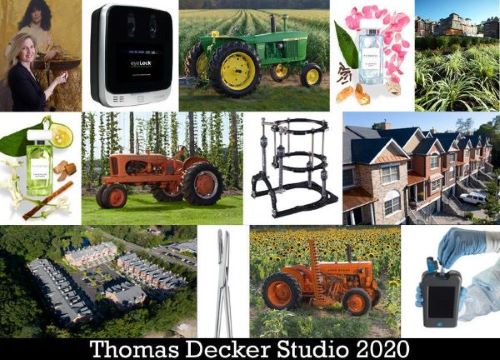 I look forward to a prosperous New Year…together. Please contact me today to discuss your needs, and receive a custom quote on your future job.
Kind Regards,
Tom Decker